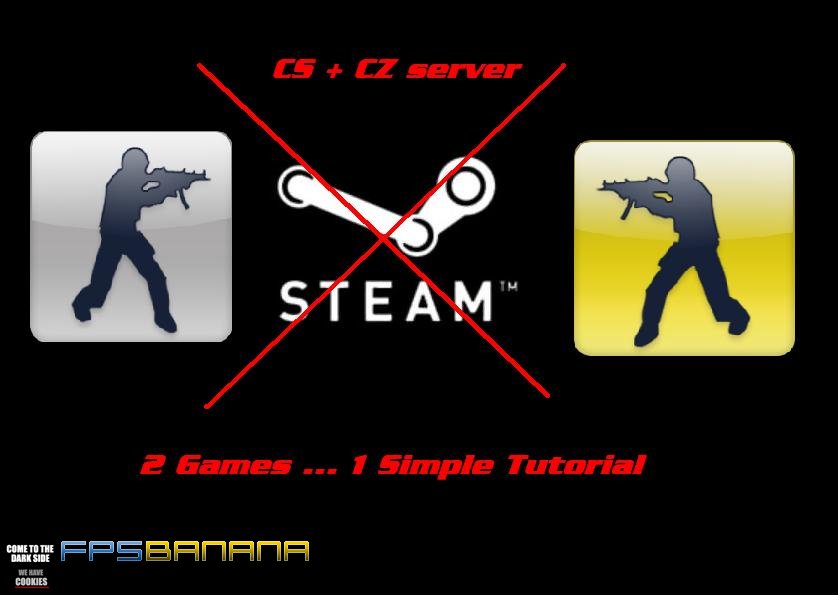 [title]SETTING UP CZ & CS1.6 Server[/title]
Just so you know the software isn't Illegal ...Why else would Steam place it available for download? [subtitle]ReQuirements[/subtitle] 1.[b]HLDS Update Tool[/b] Easy to get for free use this link : http://store.steampowered.com/about/ Watch first screenshot what to download.I'm gonna show you how to use the Windows Update tool. 2.[b]GCFScape[/b] For Free : http://nemesis.thewavelength.net/files/files/gcfscape131.exe 3.[b]DiskSpace[/b] Atleast 360MB Diskspace If you install CZ or Cs1.6 ONLY If you wanna use both of them Min. 750MB Diskspace .
[subtitle]STEP 1 [/subtitle] Open [b]HLDS Update Tool[/b] press Next>I agree>And choose your destination folder Best choice would be C://HLSERVER . Then you resume with pressing Next>Next> He'll copy some stuff just let him do that.Once it's ready It opens "ReGion" There you pick the Region you live .Then you just keep pressing next till it closes.

               Screenshot included >>>>>>

[subtitle]STEP 2 [/subtitle] Now we'll open a Terminal This by pressing the Start Button > Run > Cmd doesn't work ? just make sure u find the program with the same symbol shown in the screenie... This will open a little black window . Like shown in Screenshot 3 In here you type : cd \HLSERVER or whatever you called ur destination folder press ENTER.
[subtitle]STEP 3 [/subtitle] Once we got the terminal set up you type => HldsUpdateTool -command update -game cstrike -dir c:\hlserver
[b]NOW IT'S INSTALLING NEEDED FILES FOR CS1.6 But ... We still need the files for a CZ Server [/b]
[subtitle]STEP 4 [/subtitle] I suppose you installed GCFScape... So we open GCFSpace // Search your map : steamapps Inside of there you seek "Condition Zero" double-click it . Now you see the stuff shown in screenshot 4. Select them > right mouse-click and choose Extract A new window pops-up .
[subtitle]STEP 5 [/subtitle] Browse for your map where you've got your files installed : C://HLServer and Extract the files in there. This process doesn't take much time and you've got all of your files installed already!!
[subtitle]WHAT ABOUT LESS LAGG?? :) [/subtitle] 1.Just get inside of your map : C:\HLSERVER And you'll see the file : hlds HLDS LAUNCHER Valve . Make a shortcut of it on your desktop . Screenshot 5>>>> 2.enter the properties of ur shortcut Search for the TARGET Line at the end we'll be adding:
-console -game cstrike +maxplayers 16 +map 'de_dust2' -pingbooster 3 YOU CAN CHANGE cstrike to czero If you wanna start ur server on Condition zero . -maxplayers and -map can be changed to. Don't touch the -pingbooster !!!
By doing this, each time you will load the HLDS with this shortcut, you will open it in a console, meaning less memory usage and more CPU power available. YOU SHOULD GET THIS RESULT !!! http://h1.ripway.com/xjuanx1/naamloos6.JPG
THX for spending your time on this tutorial PLZ RATE !!!! If u need some extra help just PM me !!!